Jurassic World: Dominion Dominates Fandom Wikis - The Loop
Play Sound
| | |
| --- | --- |
| | This article is in need of a better quality photo, so if you can, please help out and put a high quality photo on this page. |
}}
Poptropolis Games is the 27th island, released for members on May 24, 2012 and for everyone on June 14, 2012. In it, you join the Poptropolis Games tournament and must defeat all of the other tribes. It sunk in January 24, 2013, but rose again later.
Plot Synopsis
"
Once every 100 years, the ancient capital of Poptropica -- Poptropolis -- rises from the sea to host a tournament created to prove tribal supremacy. Each of the tribes of Poptropica sends a representative to compete across a series of grueling events for a chance to become the Champion of Poptropica. Do you have what it takes to vanquish the competition and win glory for your tribe?
"
—Poptropica
Bonus Quest
For the main article on Poptropolis Games Island's bonus quest, go here.
First 10 Finishers (2012)
Rising in 2013
As of September 27, 2013, Poptropolis Games Island is announced to be returning on the Poptropica Creators' Blog, there is a new trailer and there Member Only Items will return as well and the old bonus quest.
Poptropolis Games Island 2013 Dig
On 22 October 2013, the Creators asked all Poptropicans to participate in the Poptropolis Games Island 2013 Dig. When you arrive on the island you will drop down on a floating platform with a diving chamber. You must enter the diving chamber to dive down into the sea, navigate past rocks and fish and sharks and dig up the Poptropolis Games. You can only dig a bit and then you will be transported back up to the surface. Whichever tribe contributes the most will be immortalized in the Main Street of the Poptropolis Games 2013 Island. The Wildfire tribe was victorious.
Tribes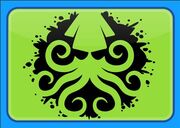 This tribe hopes to have more than an inkling of victory in the Poptropolis Games.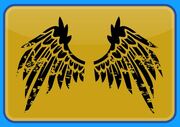 This tribe will rise and fall on the wings of their dreams. Maybe you can help them achieve such great heights!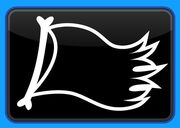 This tribe intends to plant the flag of victory in the heart of Poptropolis—and we suspect they'll stop at nothing to do it!
The Nightcrawlers might look like pushovers, but they're used to being used as bait. Watch out they don't hook you!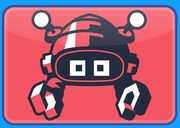 Proving that good things come in small packages, the Nanobots are programmed for victory. Will you help them execute the gold-medal download?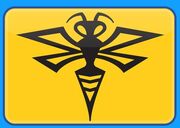 Usually when you call somebody "yellow," you're calling them a scaredy cat, but this tribe takes it as a compliment. When you see yellow, you'd better run!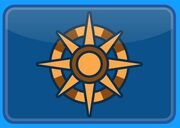 There's only one route to the gold medal, and this tribe thinks they know which way to go. Maybe you'll help them get there!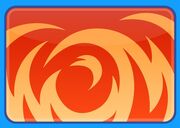 Winning a competition as tough as the Poptropolis Games takes more than talent. It takes a burning desire to win. Do you have the fiery passion to join the Wildfire?
Characters
Items
Poptropican Store Exclusives
Places
Main Street
Poptropolis Training Hall and Gym (multiplayer room)
Coliseum
Archery
Diving
Hurdles
Javelin
Long Jump
Pole Vault
Power Lifting
Shot Put
Triple Jump
Wrestling (Bonus Quest Only)
Mini-Games
Archery
Diving
Hurdles
Javelin
Long Jump
Pole Vault
Power Lifting
Shot Put
Triple Jump
Wrestling (Bonus Quest Only)
Gallery
Videos
Previews
On the Daily Pop
Trivia
Poptropolis Games was released during the same year as the 2012 Summer Olympics.
Poptropolis was the original name for Poptropica.
Poptropica closed the Island due to the plot, but it was announced that it will be open as Poptropolis Games 2013.