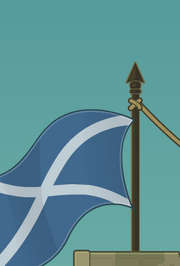 The Loch Ness is a freshwater loch which lays in the Highland's. It is the home of Nessie.
Attractions
Many tourists come because of Nessie alone. However, there is the Nessie Pub, a popular pub near the loch, and the Nessie Tours company, which specializes in submarine and rowboat tours into the loch, with customers who are hoping to see Nessie. Apparently, people are allowed to swim in the loch as well.
The loch was the site for a James Bond movie featuring the Loch Ness Monster, which was actually a submarine prop. The movie never was created because the submarine inexplicably sank to the bottom of the loch.